Ahh it's that time of year again when life gets so hectic and everyone feels the need to gather in large groups to celebrate another year!
While I love this a lot, this year is tinged with a little sadness. My eldest son has just moved out of home with his girlfriend 2 whole states away and I find myself walking around the house seeing bits and pieces of what's left of his growing up here and tears form. I kind of think it's not bad to have it happen at this time of year to some extent though as I'm just so busy with everything that I don't have much time to think!
I've been doing baking......Great Granny's (I miss her so) christmas cake, 

and singing christmas carols at our carpark christmas carols concert,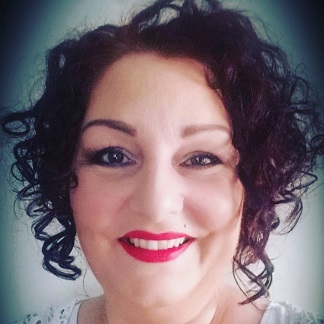 And there are more parties and events going on right up until christmas!
Here are some thoughts on Christmas that I recently posted on a group chat where we were discussing what makes Christmas for us now.
this time of year tends to be so busy for me with all the christmas functions, parties, concerts and christmas carols. I love it and also get exhausted by it all. I love to take time to remember that we do this for 2 reasons: 1. it's the end of the year and we'd do it whether christmas was on or not to celebrate a year of work and effort. 2. to celebrate the birth of our Lord and Saviour and joyfully express that feeling of elation that we are His! and He is Ours! as i get older i get more mindful that it's not things at christmas (even though my primary love language is gifts lol) but the act of giving to reflect on the enormity of what God gave us. So I am encouraging my family to think on the value of gifts, the non material kind that require a little thought and often create more joy. Like a chicken rub recipe, or me making my mum Great Granny's christmas cake recipe because she's loved it for 66 years! I'm offering my niece a day workshop with me in my studio and giving her a cheap canvas so that we can workshop what she wants to do with it and has my attention the whole day! these are things that bless people with our thoughtfulness and time rather than lots of money (although granny's cake is a bit expensive hehehe all that alcohol for the soaking fruit) but then my neighbour has a still and furnishes us with the finest blue whiskey i've ever drunk in my life and we make him a video every year of his christmas trains and towns he loves to set up. things like this build relationships and love better than things do."
whatever your position is this Christmas I wish you a happy and safe Christmas and all wonderful sorts of things for 2017!

It was such a pleasure tonight to be teaching a wonderful group of ladies at Scrappin with Style @ TJ's at Mayes Avenue, Logan. 
Tonight we focussed on how to journal emotions. To weave into our art things that we don't feel we can say out loud. To express things through art that we can't express in words. 
So as homework before class everyone came with something they wanted to explore and work through. This is a little bit of art therapy in there. We decided to create something a bit special and in some cases, representative of what was underneath in words. 
Symbolism can play a big part of these kinds of pages and although we were working through some stuff that we didn't want to talk about and it affected us, we worked through different creative ways to express this on our page. 
Each month I run a mixed media art journalling class at TJ's and we have a ball. At $35 it's worth it to learn new techniques and styles each workshop and to produce something that a lot of my students didn't think they were capable of when they began.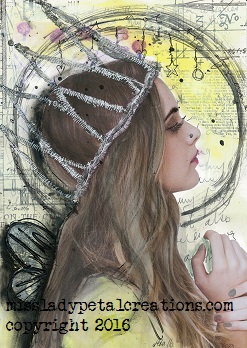 Each month we are exploring new things and learning together. 
Next month we are going to be starting on a journey to lead on with drawing faces. but before we do that we are going to learn how to do paint over collage. This is not quite as simple as it sounds but it is easier than you think!
Here's a teaser of the sort of pages we could be creating next month.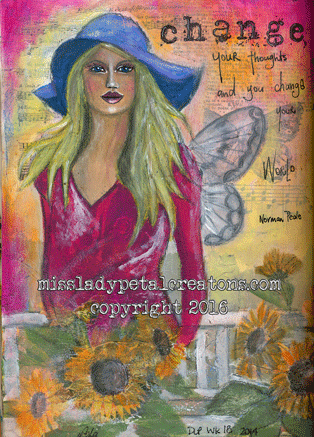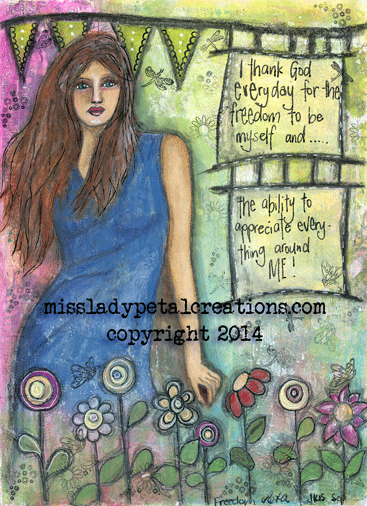 Cheers. I hope to see you at TJ's next month on 25th November @ 5.30pm
Last week I recorded an interview with Grant and Ali from Fringe Art & Culture.
We discussed my community engagement piece, 'Eyes in a Blanket' and also some feedback from my first art exhitibiton 'Environmental Elements'.
Part 1 finishes on some of my art therapy workshops that I conduct around Logan.
Sit down with a cuppa and listen to some of my thoughts and answers to questions about my art and what i think about art in the community.
Here is the link to part 1 of the interview: Part 1
Here is the link to part 2 of the interview: Part 2
As promised Part 2 is here and features a reading of an excerpt by Alaskan writer Regi McClain, read by Sandy Sharma as well as our continued chat with Peta.